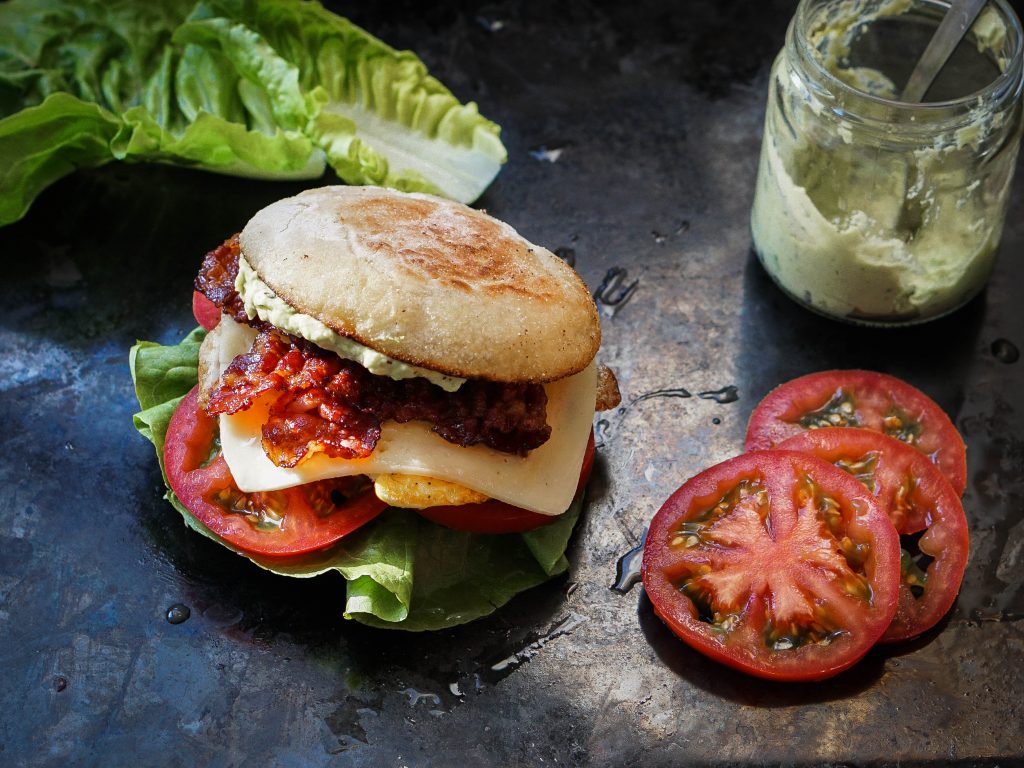 • 4 slices of English muffins
• 4 Eggs
• 2 pieces of avocado
• 50 ml (10 tsp.) of mayonnaise
• 2 pieces of tomato
• 8 leaves of lettuce
• 12 slices of bacon
• Pepper
 & Salt to taste
Directions
Directions
1.To make the avocado spread, peel and mash 2 avocados with a fork and mix it with 50 ml of mayonnaise. Season the spread with salt and pepper.
2. At medium to low heat, fry the 4 eggs using Gourmet Blends Roasted Green Onion Olive Oil. Next, fry the 12 slices of bacon until crispy and drain on paper towels.
Slice the 2 pieces of tomatoes and toast the 4 slices of English muffins.
3. Spread the avocado mayonnaise in between the toasted muffins. Arrange 2 leaves of lettuce at the bottom along with 2 to 3 slices of tomato. Sprinkle some pepper.
4. Add the fried eggs on top of the tomatoes. Add 3 slices of bacon and arrange evenly. Top it with some more avocado spread before putting another slice of English muffin.
This recipe was brought to you by Callum. When he is not creating content online, he's in the kitchen experimenting with different flavours and food combinations.