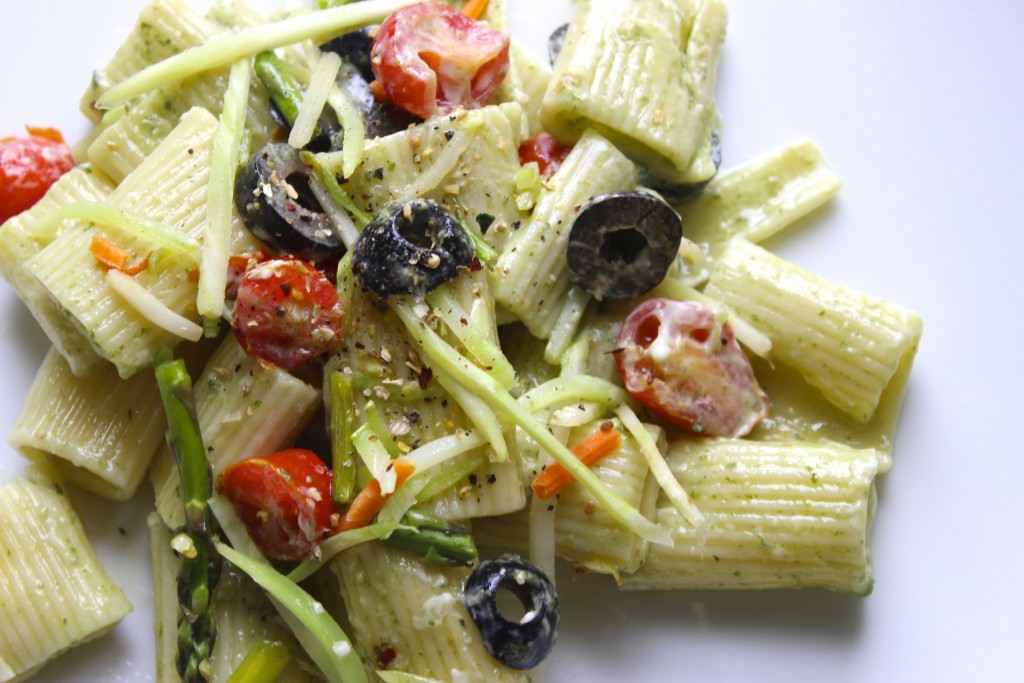 Rosemary Pesto
For the Pesto:
(Combine the following in a blender or food processor)
2 1/2 handfuls of fresh basil leaves
2 Tbsp each of Gourmet Blends Rosemary Olive Oil and Meyer Lemon Olive Oil
3/4 Cup of organic mayo
2 diced cloves of garlic
3 pinches of lemon pepper
For the Pasta:
Boil approximately 6-8 cups of Rigatoni. Drain and immediately rinse with cool water to keep it from sticking. Combine with pesto mixture and top with sliced black olives, asparagus, tomatoes, shredded broccoli stalk and carrots and enjoy!
This delicious recipe has been provided to you by Kim, The Golden Dionysus.