Chef Spotlight…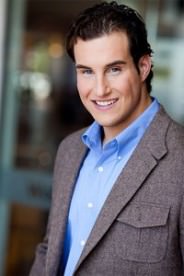 Chef Stefan Niemczyk, a former Bucknell University football captain and graduate of the Le Cordon Bleu College of Culinary Arts is a fan of Gourmet Blends Balsamic Vinegar.  Chef Stefan of eliteEATS (Pasadena, CA) shares his popular recipe Balsamic Marinade Flank Steak that calls for Gourmet Blends Balsamic Vinegar.
Chef Stefan founded eliteEATS (www.eliteeats.net) to provide families with custom meal programs, producing everything at an incubator kitchen to deliver to their homes. Stefan and his team cook "Paleo," which essentially means no wheat, no processed sugar, and no dairy and limited starch. It can be challenging to come up with delicious meals that meet those criteria. His clients are fitness and health oriented. Stefan and his culinary team find true Balsamic Vinegar to be a perfect healthy recipe ingredient.
Chef Stefan is passionate about creating dishes that are outstanding and work with his clients dietary requests. "Our LA-based personal chef business …eliteEATS is a comprehensive nutritional program that provides the highest quality meals possible to help our clients achieve their fitness and lifestyle goals."
Paleo Chef Stefan competes in a sport known as Crossfit. It is a new sensation that is sweeping the country.  It originated in the military as a fitness and training program, and now has brought itself mainstream into the public eye.
eliteEATS works with Crossfit gyms including Brick Crossfit and Crossfit Culver City. According to Stefan, "We are so happy to be associated with these amazing Crossfit communities. Now they are improving their communities health and lives through fitness and nutrition! "
Here's butt kick in', crossfittin' chef Stefan's latest dish with Gourmet Blends Balsamic.
Related Recipe
> Check out Chef Stef's delicious Balsamic Marinade Flank Steak recipe.