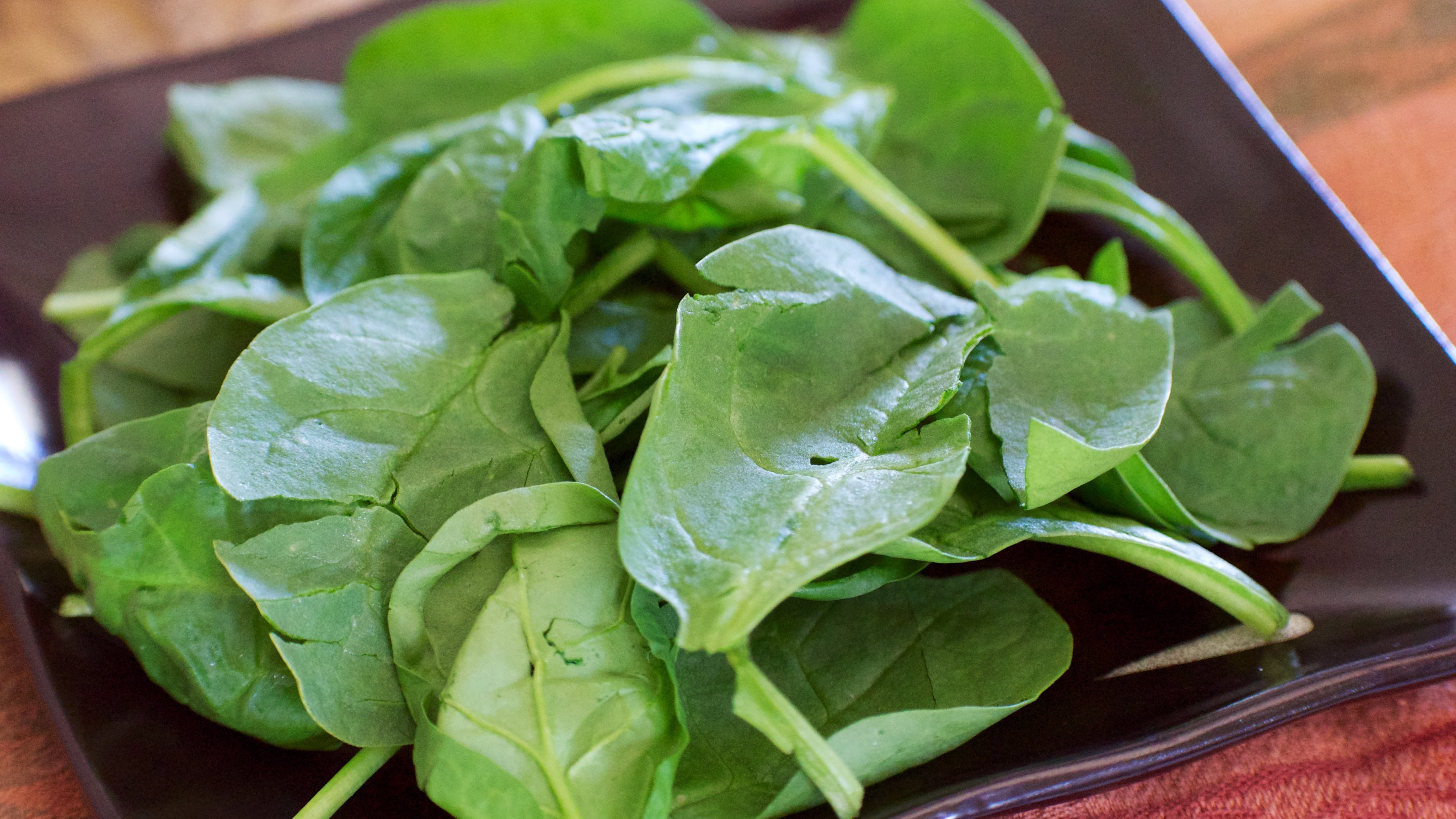 This spinach sautée can be dairy and salt free, but even more delicious. Read on and taste for yourself. This recipe is delish!
Ingredients for Sautéed Spinach (serves two):
1 Plentiful handful of baby spinach
2 tbsp Gourmet Blends Basil Olive Oil (1 tbsp when serving without eggs)
3-4 Pinches Vegan Mozzarella Style Shreds (Trader Joes brand is dairy free, melts and stretches). You can use regular mozzarella.
Several pinches (to taste) of Mrs Dash Table Blend (salt-free)
1/2 Pinch of Himalayan Pink Salt Cystals (Trader Joes Brand or other substitute salt)
Method for Sautéeing Spinach (cook time 2-3 minutes or to your liking):
Place pan over medium heat.
Prevent sticking. Butter or spray pan. (suggestion: use coconut oil spray)
Add baby spinach bundle.
Pour Gourmet Blends Basil Olive Oil evenly over baby spinach. Toss to spread the Gourmet Blends Basil Olive Oil over all the leaves.
Now top with vegan mozzarella or regular mozzarella. (You can also substitute with another cheese of your choice. Like a cheddar, goat or swiss cheese.)
Sprinkle Mrs Dash evenly over vegan mozzarella and spinach
Next turn the temperature down to simmer.
Let ingredients sit to cook for two to three minutes or to your liking. Don't let the spinach get too soggy by cooking for too long.
Tend to prepping for plating sautéed spinach.
Note:
If serving with eggs prepare and time out cooking of your eggs to be warm and ready when the sauteed spinach is ready.