Back to Events
&nbsp
Event Description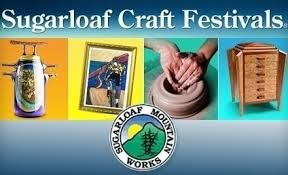 Join us at the Sugarloaf Craft Festival October 20 – 22! The finest craft show in the east featuring artisan clothing and wearable art, textiles, jewelry designers, leather works, glass makers, woodworkers, potters, gourmet specialty foods,
Schedule
October 20 – 21: 10am – 6pm
October 22: 10am – 5pm
Look for our distributor's booth,  #243, Festival of Foods Bldg. Ask for Iris Benjamin. She can be reached at brblends@gmail.com.
   Learn more about this event.
Get Directions
Loading Map....