Back to Events
&nbsp
Date / Time
May 12, 2018 until May 13, 2018
10:00 AM - 5:00 PM
Location / Map
Percival Landing Park
217 Thurston Ave NW
Olympia, Washington 98501
Event Description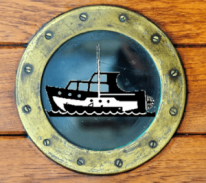 Join us at the Olympia Wooden Boat Fair!  The Annual Boat Fair is a FREE traditional community & family fun event attracting over 20,000 visitors each year. On display will be wooden boats of all sizes and types, new and old, power and sail, row boats, dinghies, kayaks & canoes.
Learn more about this event.
Look for our distributor's booth. We'll be sampling our delicious barrel aged balsamics and oils. Ask for Caroline Van Staden. She can be reached at 425.433.6047 or carolinevanstaden@comcast.net.
Get Directions
Loading Map....