Back to Events
&nbsp
Date / Time
April 7, 2017 until April 8, 2017
4:00 PM - 9:00 PM
Location / Map
Marymount Event Center
325 152nd Street
East Tacoma, Washington 98445
Event Description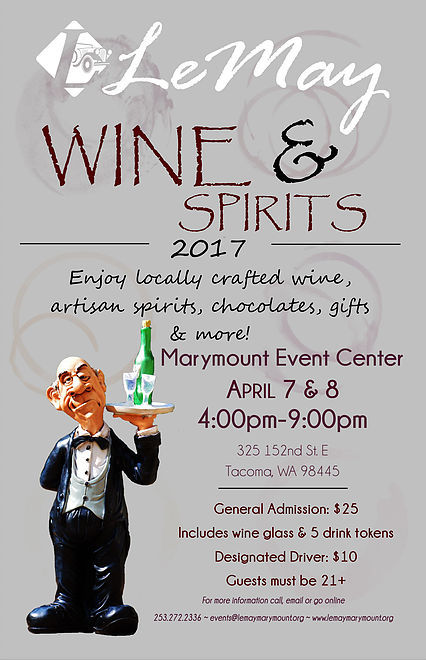 Enjoy wine, spirits, chocolates and more at the LeMay Wine and Spirits! Treat yourself to a delightful evening at the Historic Marymount Event Center! Enjoy locally crafted wines, spirits, chocolates and more!
With many vendors available, you'll be able to taste, sample and buy some of the best products in Washington State.
Look for our distributor's booth. We'll be sampling our delicious barrel aged balsamics and oils. Ask for Caroline Van Staden. She can be reached at 425.433.6047 or carolinevanstaden@comcast.net.
Learn more about this event.
Get Directions
Loading Map....