Back to Events
&nbsp
Date / Time
May 26, 2018 until May 28, 2018
10:00 AM - 6:00 PM
Location / Map
Fiesta Hermosa Summer Festival
Pier & Hermosa Avenues  
Hermosa Beach  CA , California  90254
Event Description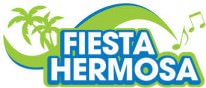 Enjoy an array of art from over 300 artists, a beautiful blue ocean back drop, awesome wine, beer and music at Fiesta Hermosa this summer!
Schedule
May 26th Saturday 10am-6pm
May 27th Sunday 10am-6pm
May 28th Monday 10am-6pm
Look for our distributor's booth, # 215. We'll be sampling our delicious barrel aged balsamics and oils. For more information, contact Gourmet Blends 310.320.7777.
Learn more about this event.
Get Directions
Loading Map....