Back to Events
&nbsp
Date / Time
December 9, 2018
12:30 PM - 2:30 PM
Location / Map
Warner Center Marriott
21850 Oxnard St.
Woodland Hills , CA 91367
Event Description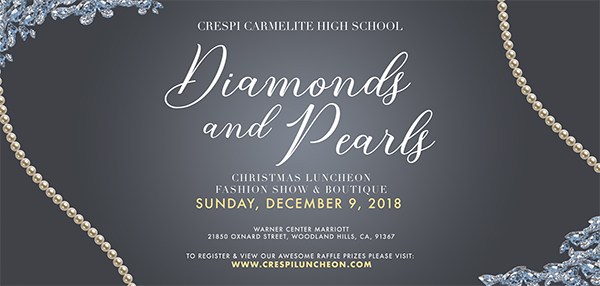 Join us at Crespi Carmelite Christmas Luncheon, Fashion Show & Boutique  December 9, 2018!
Look for our distributor's booth. We'll be sampling our delicious barrel aged balsamics and oils. For more information, contact Gourmet Blends 310.320.7777.
Learn more about this event.
Get Directions
Loading Map....