Back to Events
&nbsp
Date / Time
June 26, 2020 until June 28, 2020
10:00 AM - 6:00 PM
Location / Map
Downtown Mount Vernon
311 W Kincaid St,
Mt.Vernon, WA 98273
Event Description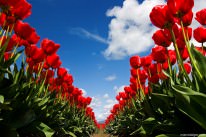 The Tulip Street Fair attracts artists, crafts people and visitors far and wide, June 26- 28, 2020!
Look for our distributor's booth. We'll be sampling our delicious barrel aged balsamics and oils. Ask for Caroline Van Staden.  She can be reached at 425.433.6047 or carolinevanstaden@comcast.net.
Learn more about this event.
Get Directions
Loading Map....