Back to Events
&nbsp
Date / Time
April 26, 2019 until April 28, 2019
10:00 AM - 6:00 PM
Location / Map
Timonium Fairgrounds
2200 York Rd.
Timonium, Maryland 21093
Event Description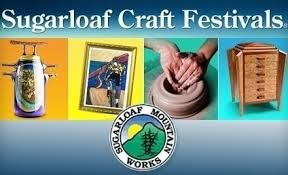 Lovers of fine crafts and art will find more than 250 top artisans displaying and selling their unique creations in pottery, sculpture, glass, jewelry, fashion, home décor, furniture and home accessories, gourmet specialty foods and items for the garden, and photography. Cow Palace – Booth #TBA /  BR Blends – Iris Benjamin – brblends@gmail.com
Schedule
Fri. April 26th10am-6pm
Sat. April 27th 10am-6pm
Sun. April 28th 10am-5pm
Look for our distributor's booth #TBA. Ask for Iris Benjamin. She can be reached at brblends@gmail.com.
Learn more about this event.
Get Directions
Loading Map....