Back to Events
&nbsp
Date / Time
November 20, 2020 until November 21, 2020
9:00 AM - 5:00 PM
Location / Map
Renton Community Center
1715 Maple Valley Hwy.
Renton, Washington 98057
Event Description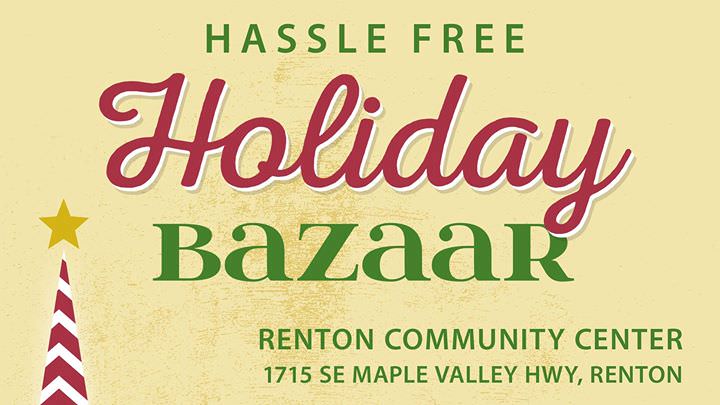 Join us at the Renton Hassle Free Holiday Bazaar! Enjoy free admission to over 100 vendors,
Bath, Body & Candles Ceramics/Pottery, Children's Items Food, Glass Home & Garden Decor, Leather Metal and Photography Wearables!
Schedule
Saturday, November 20, 11pm to 6pm
Sunday, November 21,  9am to 5pm
Look for our distributor's booth. We'll be sampling our delicious barrel aged balsamics and oils. Ask for Caroline Van Staden. She can be reached at 425.433.6047 or carolinevanstaden@comcast.net.
Learn more about this event.
Get Directions
Loading Map....