Back to Events
&nbsp
Date / Time
November 14, 2020 until November 15, 2020
10:00 AM - 4:00 PM
Location / Map
Emerald Downs Racetrack
2300 Emerald Downs Drive
Auburn, Washington 98001
Event Description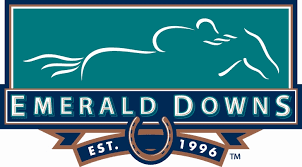 Join us at Emerald Downs Holiday Gift Festival November 14 & 15!  Visit Emerald Downs for all of your holiday gift needs and find a treat for yourself! You better watch out, you better not cry, you better not pout, I'm telling you why, SANTA CLAUS IS COMING TO EMERALD DOWNS!
Look for our distributor's booth. We'll be sampling our delicious barrel aged balsamics and oils. Ask for Caroline Van Staden. She can be reached at 425.433.6047 or carolinevanstaden@comcast.net.
Learn more about this event.
Get Directions
Loading Map....