Back to Events
&nbsp
Date / Time
June 6, 2020
9:00 AM - 10:00 AM
Location / Map
Main St.
Main St NE
Duvall, Washington 98019
Event Description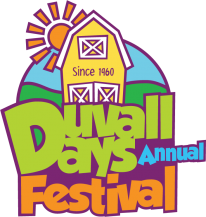 Join us at Duvall Days Festival! Established over 50 years ago, Duvall Days is a fun-filled family festival celebrating the Small Town / Real Life community spirit of Duvall, WA. The annual two-day event kicks off with a big parade on Saturday morning, June 6th, and the festival continues all day long (on Saturday only) with fun activities for folks of all ages. Main Street is closed to traffic and becomes a pedestrian mall lined with vendor booths, live music and dance performances, kids' play zones, bouncy houses, an inflatable obstacle course, food vendors, beer gardens and more.
Look for our distributor's booth. We'll be sampling our delicious barrel aged balsamics and oils. Ask for Caroline Van Staden. She can be reached at 425.433.6047 or carolinevanstaden@comcast.net.
Learn more about this event.
Get Directions
Loading Map....